Elderly Life Insurance Questions and Answers
Elderly Life Insurance Questions and Answers
Life Insurance vs Funeral Insurance: Which Insurance do You Need?
Life and Funeral Insurance, both offer a lump-sum benefit in an unfortunate event of terminal illness or death of the policyholder, but at the same time, both products differ from each other, and your decision should be based upon which insurance suits your needs the best.
Elderly Life Insurance Questions and Answers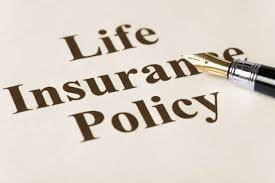 What is a Life Insurance?
There are various types of life insurance available in the marketplace, but the common feature in all the different kind of life insurance policies is that your family is paid a lump sum amount in an unfortunate event of your death or terminal illness.
Some Pros and Cons of Life Insurance
Pros
The beneficiary of the policy can use the lump sum payment received upon the death of the policyholder in any manner they desire.
Some Life insurance policies also cover accidents, illnesses and injuries.
Cons
Requires medical testing, hence if you are in poor health or have pre-existing health conditions, your insurance premiums can rise.
The beneficiaries are at times paid after the funeral, hence are forced to bear the funeral cost.
What is a Funeral Insurance?
Funeral insurance is a form of insurance wherein the insurance covers the cost of a funeral in an unfortunate death of the policyholder. Some of the features of funeral insurance are as mentioned below.
It is a simple form of insurance product with not many complicated terms and conditions.
It is very inexpensive and is considered as one of the most economical insurance products available in the market
It generally does not require medical testing of the policyholder.
Funeral insurance ensures a prompt payment, i.e. the beneficiaries for the policy are paid immediately upon the death of the policyholder.
Some Pros and Cons of Funeral Insurance
Pros
The beneficiaries are paid promptly upon approval of the claim.
Generally, medical examinations are not required.
It is suitable for people who have pre-existing health conditions and are unable to obtain economic life insurance coverage.
Cons
Policy Premiums can be expensive when compared to term life policies.
Policyholders end up paying more on funeral insurance than their actual funeral when they live longer lives.
How to Select Between Life Insurance and Funeral Insurance?
Objective – If you objective is ensuring the financial well-being of your family upon your death, in such a case life insurance is the right product for you. If your objective is ensuring your family is not burdened with your funeral cost upon your death, in such as case funeral insurance is a much more suitable insurance product for you.
Health Condition – If you are in good health and do not have any pre-existing medical condition, in such as the case you shall be eligible for economic premium rates and life insurance is the right insurance product for you.
In case you are in not in good health, have pre-existing medical issues, you will be charged with high insurance premium and in such as funeral insurance is much more suitable for you.
Can we get funeral cover for seniors Over 90?
Good news. You can now get the best funeral cover over 90.
Do you feel that urge regarding the lack of funeral cover despite the fact that you age above 90 years of age? Then you need not be demotivated anymore. Just stay calm and opt for the burial insurance for seniors over 90 years of age.
Burial Insurance for Seniors
In today's time, it is essential to stay updated with the insurances to have an insurance cover for the times when money is required the most especially in the emergency conditions.
If you do not want to stay stressed and worried, then it is recommended to get an burial insurance for seniors over 90. This coverage will help to ensure that you remain relaxed in your 90's and enjoy with your great-grandchildren.
What does a burial policy cover?
This type of burial insurance is useful for the senior citizens who do not have a funeral insurance over 80 done for an extended period. You can discuss with your children regarding the purchasing of the coverage.
This will help you to stay transparent with the insurance policy rules and regulations without getting cheated. You must know that fake insurance agents and companies know that it is easier to get senior citizens in the trap. So, when you finally plan to opt for the 89 year old final expense insurance, you need to be alert.
Make sure that you ask your children or grandchildren to accompany with you. It is highly recommended to check for the reviews before finalizing your decision. Burial insurance for seniors over 90 years of age is an approved insurance policy for senior citizens. So, you can trust this types of the insurance policy and move ahead with purchasing the respective burial insurance policy.
If you have any doubts, then feel free to talk the representative of the company or the individual who is responsible for serving the customers. This will help you to get the right information at the rights point of time.
You can create a list of questions or get them organized before you arrive at the company so that you don't miss any important question.
Burial insurance for seniors over 90 is such an insurance policy which ensures that the senior citizens can relax without any financial worries. You need to share your health details to avoid any confusion while paying the premium or while receiving the amount whenever required.
Funeral insurance for seniors over 80
It is important to know that there are several aspects of a burial insurance policy. With the changing times, there are several changes which are implemented to improve the experiences of the senior citizens. You can learn regarding them and utilize them whenever required.
How much does it cost for burial insurance?
Burial insurance policies are purchased in the $5,000 to $25,000 range by many insurance companies. The cost is based on your age and health status.
Burial insurance for seniors over 90 years of age has proved to be of immense benefit for the senior citizens and ensures that they can provide peace to their family members both mentally and financially after they have passed away. So, it is always to take a decision rather than just thinking of it for more further years.
Read More about frequently asked questions about Life Insurance.